I'll be honest here: Tarte is quickly becoming one of my favorite brands; perhaps my favorite! ❣️
They have, for the past few years, come up with one amazing offering after another, most of which keep my makeup obsession fueled and my wallet depressed.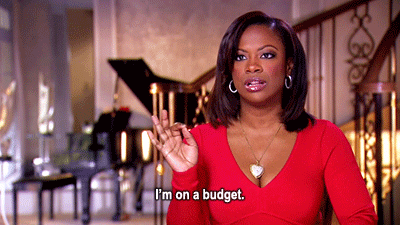 The clay stick foundation is a very recent product and Tarte has this to say about it:
Have you fed your skin lately? Our 12-hour, creamy matte clay stick feeds your appetite for weightless, natural coverage & good-for-you nutrients. #feedyourflawless
Amazonian clay: nature's most perfect ingredient for better, longer, truer wear
mineral pigments: soothe & soften skin
vitamin C: antioxidant that fights free radicals while brightening skin
vitamin E: natural preservative that also acts as an emollient & antioxidant

Product performance: A buildable, powder-to-liquid formula that melts into skin for medium-to-full coverage, leaving a natural finish that looks & feels just like your own skin. Micro-encapsulated powders then burst with your body heat to keep you shine & cake-free. The vegan formula features antioxidant vitamins C, E & Amazonian clay, a total skin-balancing powerhouse that hydrates or mattifies depending on your skin type. The guilt-free blend also means there are no harsh chemicals like talc, gluten, sulfates, or parabens in your buildable, creamy coverage. Use on-the-go, as a spot concealer, or in lighter or darker shades to highlight & contour – just swipe, blend & #slaywithclay.
You get 9 g of product for $39. (Side note: what is it with the odd numbered pricing?! Make it $38 and call it a day.)
The shades
I have this in the shade Light Medium Neutral. It is a bit light for my currently NC25-ish skin tone, but it is great for highlighting and I think it will suit me well in the winters. I think the shade Medium Sand would have been good for me currently. Still, this shade can be worked with, blended to perfection, and darkened with the right powder shade or an off-setting cream contour.
The yay
I live for this finish. It is supposed to be balanced which means it suits your skin, whether it is oily, dry, or combination. Basically it is supposed to offer the best of both worlds (matte and dewy), and IMHO, it does. The finish is radiant and brightening, yet not greasy or oily looking. It is matte radiance and a healthy glow wrapped into one beautiful looking foundation.
The coverage is medium to a buildable full. Despite being a seemingly light and sheer foundation, this product covered all my blemishes, discoloration, and uneven skin tone. Color me impressed!
Goes on so smoothly and builds up with literally no cake-face.
I heard it photographs very well, and this is one of the main reasons I got it. I am happy to tell you that it does indeed photograph amazingly. Your skin looks like skin, but enhanced, and not makeup.
It lasts about 7 hours on me before beginning to slide off. So that 12 hour wear claim did not ring true for me. (I think it is best to moisturize lightly under this if you have oily skin.) But I am happy with 7 hours, so.
It is a very hydrating foundation. Like I thought my skin looked and felt plumper with this on. I had no dry patches on my normally dry-patchy skin.
Looks and feels beautiful. So sturdy and heavy and luxurious.
12 shades to suit all (ok, most) skin tones.
This is quite ideal for highlighting and contouring, too.
The meh
I don't really like the price point. $35 would be more suitable, I think.
It may look greasy on oily skin.
If you don't let your moisturizer set, or wear heavy moisturizer, this may slide off. It looks a little matte in the swatch below, but that is because I applied it on my dry arm without any moisturizer or primer.
Do I recommend this?
I think it is a great offering if you covet a foundation that gives you healthy skin-like finish and makes you look naturally radiant in pictures. I love the finish and the coverage. But I do not think it is my HG, simply because I like a more matte finish at the end of the day, though I quite like it for the summer.
Available at
Sephora, Tarte.
~~~~~~~~~~~~~~~~~~~~~~~~~~~~~~~~~~~
Follow me on Instagram here!
🦄💕🦄💕