I received this Nubian Heritage African Black Soap for free as part of my Influenster VoxBox. Before the VoxBox, I hadn't heard of the brand.
Nubian Heritage's African Black Soap combines Shea Butter's hydrating properties with the soothing properties of Oats, Aloe and Cocoa Pod Ash to minimize the appearance of superficial skin imperfections. Our deep cleansing formula provides detoxifying exfoliation to reveal radiantly healthy-looking skin.
From what I have read, black soap is supposed to be really good for dry, sensitive skin that is prone to blemishes and pimples. It is a gentle soap that is beneficial for people with rosacea, rashes, dryness and other skin conditions. It often also contains a plantain extract, with antibacterial properties which can help treat acne breakouts.
Honestly, I'm blown away by how good this is for my normal-dry, sensitive skin.
The Yay:
My skin genuinely looks and feels good after I use this. I honestly feel it becoming less dry, more calm, and over the past few weeks I can actually see my blemishes and tiny pimples reducing in size and visibility.
Soothing to the skin. I also feel like it makes my pores reduce a bit.
I think for dry or sensitive and blemish-prone skin, this soap is great for cleansing, moisturizing, and calming the skin.
It removes my stubborn waterproof eyeliner to a great extent. (I use Micellar water for complete removal of makeup.)
Inexpensive. ($4.99)
The Meh:
It is messy. Like there will be black pieces of soap all over your wash basin that you'll have to clean up. But I don't really mind, tbh.
Do I recommend this?
If you have dry, blemish prone skin, or suffer from eczema give Black Soap a go. For me, it fulfils both the clarifying and soothing claims it makes.
Availability
IN OTHER NEWS
Ramadan Mubarak to all my followers who keep fast in this holy month! Personally, I am a bit miffed about having to fast for 17 hours here in the US as opposed to the 15 hour fast I used to keep in Pakistan. Those additional two hours really kill ya.
I want food.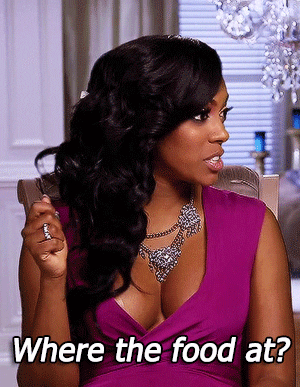 🦄💕🦄💕🦄💕
Disclaimer: I received this product for free as part of the Influenster VoxBox for March. The opinions mentioned in this post are my own, and are unbiased.
Follow me on my Instagram here.
🦄💕🦄💕🦄💕