Inglot Duraline is f*cking awesome and you need it. NOW.
"What can Duraline do", you ask? What CAN'T it do?!?!
Inglot Duraline can:
Breathe life into your crusty old brow pots and gel eyeliners
Create waterproof liquid colors out of powder pigments
Make sure that glitter remains stuck to your eyelid no matter what the hour or temperature is
Send all of your exes into a deep depression for leaving you
Make your mother get off your back about everything
Fix your allergies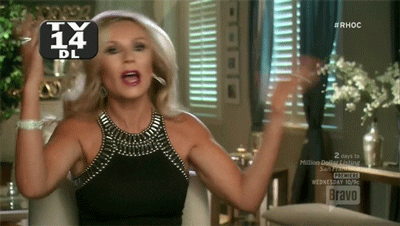 *Breathes*
Ok, fine, maybe I made the last three up. (I did.) But it does the first three, and more!
Inglot humbly describes Duraline as follows:
Waterless clear liquid that can intensify the color of any powder and transform it into an easy to apply, water resistant liquid.

Hypoallergenic.
You get 9 ml/0.30 US FL OZ for $13 (or Rs. 1300 if you are in Pakistan).
How I like to use Inglot Duraline
1. To revive dried up cream products
Inglot Duraline is a great way of getting dried and crusted up brow pomades and gel liners to work again. I simply add a drop or two into the pot, and mix with a brush/toothpick/back of a spoon. You can add more if you think two drops won't cut it, but this method works great, especially with Inglot AMC Gel Eyeliners. (Those are the f'ing bomb; review coming soon.)
2. To create waterproof liquid colors out of powder pigments
Here's what I do: I take a bit of loose or pressed pigments, add them to a mixing tray, and add a drop or two of Inglot Duraline (a little goes a loooong way with Duraline). I mix them with a brush (like an eyeliner brush) and voila! A creamy, waterproof, smudge-proof, highly pigmented liquid version of the powder is created. In the pop art look I did below, I used Duraline and a blue Colourpop pressed eye shadow to create the tears.
Note: To use pressed powder with Duraline, simply take out a tiny portion of the powder using a cosmetic spatula, and place it on a mixing tray. Both are available from Amazon.
3. As a base for glitter pigments
To make sure loose or pressed glitter pigments stay where you want them to (such as the eyelids), and don't stray, you can dispense a little of the pigment into a mixing tray and add one to two drops of Inglot Duraline. Use a brush to mix, and then apply where you fancy.
Do I recommend Inglot Duraline?
Hell yes! I think it is priced reasonably for how unique and useful the product is, and how little of it is needed to work wonders with makeup . A word of caution: do not keep adding Duraline to a product. You need only a tiny amount. My advice is to add a drop, mix, and then add more accordingly.
Availability
Inglot US online ($13), Macy's online, and Inglot stores in Pakistan (Rs. 1300)
~~~~
My nails are from Impress Manicure. To see more of their styles and more of my makeup looks, be sure to follow me on Instagram.
~~~~