The Story
The Estee Lauder x Victoria Beckham collection was initially released as a limited edition collection last year, and it was re-released this year with a few new additions. One product that was a part of both collections was the Morning Aura Illuminating Creme.
I didn't buy this creme initially because, um, IT COSTS $95 FGS, and one does think twice, thrice, or maybe twenty times before dropping that kind of dollar on a product, no matter how great it may be.
The best description of this product can be taken from Sephora, where it says:
What it is:
A hydrating cream that's part moisturizer and part brightening primer, containing micro-pearls to illuminate and brighten the skin.

What it does:
Moisturizing cream is formulated with micro-pearls to brighten and illuminate the skin for a fresh, lit-from-within look.

What else you need to know:
"Morning Aura gives my skin a fresh morning glow. Both a moisturizer and a brightening primer, it is my secret antidote for lack of sleep or a busy day."—Victoria Beckham

Suggested Usage:
-Apply at any time to visibly brighten your look.
-Wear it on its own or under makeup as a luminous primer.
-Use it midday to refresh your look.
You get 48 ml of product for the reasonable price of $95.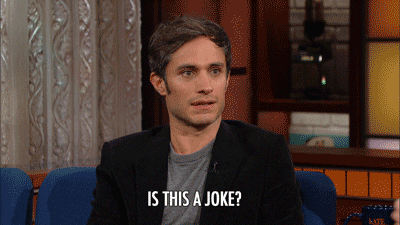 I wanted to try this product so badly when the collection was released the first time, and the price had me balking, and then it wasn't available anywhere except Net-A-Porter, so I was like whatevs, good enough, I won't blow any money.
And then the collection rolled in a second time, with the Morning Aura Illuminating Creme tagging along, and I was like ugghhhh I want thissss.
…
And then I got it.
The Yays
The Estee Lauder x Victoria Beckham Morning Aura Illuminating Creme is dewy skin in a bottle. It gives my skin the most ethereal glowy radiance, with absolutely no visible shimmer, except perhaps in the harshest of sunlight.
It is full of beautiful ultra-fine micro-pearls which have red, pink, and gold undertones, so this creme can be used by all skin tones in my opinion.
It has multiple uses. Often I like to use it as a primer under my makeup, and believe you me, my skin looks near-perfect and so healthy and glowing because of this product. Lately I have also been using this as a highlighter on the high points of my face for an instant dewy glow. It is a cream product so the consistency is easy to work with for many purposes.
It can even be used atop powder, which is another reason why I love it so much.
This illuminating creme is hydrating and feels lovely on my dry skin, over moisturizer.
A little actually goes a very long way. I need two tiny dots for each cheek when using it as a highlighter (about half a pump in total).
The glow it gives me lasts all day until I take my makeup off, and I believe this creme keeps my makeup in place as well. It is quite good as a hydrating primer.
The packaging is surreal. It looks beautiful on any vanity, and I believe the price is possibly so high due to the high-quality packaging and the Victoria Beckham name.
48 ml is a good quantity.
The Mehs
While this cream is moisturizing, it is not a moisturizer in my opinion. It just is not hydrating enough. At least not if you have dry skin.
It may make oily skin look more oily if used excessively or as a highlighter.
The price, of course. 95 bucks, people. And that is without tax.
Application
As I mentioned above, this can be used as a primer under makeup or over it as a highlighter. One pump is enough to cover the whole face. I like to use a stippling brush or a brush like Sephora Pro Flawless Airbrush Brush #56 with dabbing and patting motions because I find it is best for blending and getting the most out of the product.
The swatch pictures below are all taken in daylight. Click on them to zoom.
Do I recommend this product?
The Morning Aura illuminating cream is beautiful, in all honesty. I think I might like it better than my favorite product of all time, the Burberry Fresh Glow Luminous Fluid Base (I hate that I said that out loud, it feels so wrong).
That said, it is not a must-have product. At least not in my opinion. There are so many similar products, both drugstore and high-end, which can give you a similar effect at half the price. The key-word here is similar. Notice how I didn't say identical.
When I used this cream on one side of my face and the Burberry on the other, there was barely a variation between the two. The main difference was that this had pink and gold undertones, while the Burberry had a warm-nude one.
I recommend the Estee Lauder x Victoria Beckham Morning Aura Illuminating Creme if you have the money and the willingness to try it.
Side-note: Estee Lauder owns MAC. MAC recently released the new re-vamped Strobe Creams in different shades. I wonder if mixing all those shades or some of them might give a similar result to the Estee Lauder x Victoria Beckham Morning Aura Illuminating Creme. 
Availability
Online at Sephora, Estee Lauder, Net-A-Porter, and Nordstrom.
~~~