Today's post is a fun little diversion from the review blog posts I usually do. I'm going to tell you all about what I managed to fit in my tiny little shoulder bag that I used while out and about on vacation recently! Also, if you stick around, you'll read about my trips to Chicago and Cedar Point, and the tv shows I'm currently obsessing over.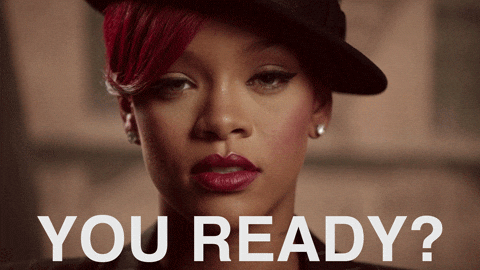 Ok, so this bag is from Outfitters Pakistan, where I used to shop a lot when I was back home. (They have some good shiz, and at good prices, too!) I got the bag because it is pink, cute AF, and it actually is quite roomy despite its small size.
In my bag I have:
Tissues, because you never know when you need to do things such as: wiping your hands, blowing your nose, peeing without having to touch the seat, and touching possibly or definitely gross things in general.

MAC Studio Fix Powder Plus Foundation in the shade C2

because I am quite tan these days and this matches my skin tone, evens it out, and gives nice matte coverage that isn't cakey.

Jouer Slim Creme Eyeliner

in brown. I am obsessed with brown eyeliner these days, especially for daytime, because it makes the eyes look defined and almost sultry without having the intensity of black eyeliner.
Eye drops! My eyes are generally quite dry, so I like to use 

Walgreens Lubricant eye drops

for when I wear glasses, and Opti-Free PureMoist Rewetting drops, which I totally recommend for those who wear lenses. I have tried the Visine rewetting drops and I found that they actually made my eyes drier after a couple of minutes and I had to keep using them consistently. With the Opti-Free ones, I do not experience this problem. They make my dry and blurry eyes nice and moist (?) immediately, my eyes stay that way, my lenses feel comfortable once more, and I don't have to reach for the drops every other minute. All is well again.
My trusty

BareMinerals Gen Nude Liquid lipstick

in the shade XYZ, which is my go-to MLBB shade. This product is not like a typical liquid lipstick. It is almost creamy, moisturizing, and long-lasting too. Check my

Instagram for a swatch

of the shade.
Sunnies! This particular pair is from H&M.
And, of course, my phone and some 💰 💵.
Mind you, this bag is only for places like amusement parks, where I can't lug around a large bag, or for when I'll be out and about for a short while! My usual bag is larger and is stuffed with a lot of other things like a hair brush, scents, more makeup, hand sanitizer, etc. 
~~~~~
In Other News
So, recently, I was in Chicago to renew my passport, and OMG it is such a nice city!
We walked around Navy Pier, rode the Ferris wheel, and had deep dish pizza at Giordano's. DUDE. That pizza was ~amazing~!!!
We also went to Millennium Park and checked out the Bean Monument.
So much walking in Chicago. So. Much. Walking.
Our hotel was the Embassy Suites by Hilton, and I liked the room, the room service food, and I loved the breakfast buffet (yo girl is obsessed with breakfast), but I did not particularly care for the slow-ass wifi. Like, really? You're a Hilton hotel. Step up yo game!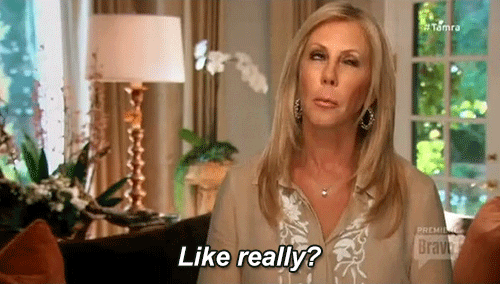 Here are some of my pictures from the visit!
After Chicago, we went to Cedar Point in Sandusky, OH, where we stayed at Hotel Breakers. This place was HUGE, and looked kind of like the hotel from American Horror Story with its never-ending corridors and similar-looking hotel rooms. Still, our room was nice and the hotel had a lovely view of the adjoining beach and amusement park.
OMG the amusement park was so much fun, you guys! I am a total chicken and deathly afraid of heights, so the only rollercoaster I managed to take was the Iron Dragon, a level 4 ride. (The highest level is 5.) And it was so much fun. We got season passes and I really want to try a level 5 coaster now. I think my favorite ride is Monster. Its a level 3 but I think it is so much fun. 😊 ☺️
Also, lately, I've been dealing with issues of some annoyance such as the groomer clipping my ragdoll cat's coat too closely, and people subtly and not-so-subtly copying my creativity and posts online.
For the former issue, I'm trying to accept that it is hair and it will grow back, though my baby boy looks so different than before. 😢 And for the latter, I guess I can tell myself its some bizarre form of flattery. 😒
Also, I really want to get back to watching Downton Abbey. My husband and I started with The White Princess and The Handmaid's Tale, which I am slowly getting obsessed with. It is such a brilliant show, and I totally recommend it. Both shows are based on novels.

Anyway, let me know what you all have been up to, what you carry in your handbags, and if you have any big plans for the summer! And don't forget to follow me on

Instagram

! I follow back. Unless you unfollow me. Then I unfollow you, too.
💕 🦄